Ready to add flavour to your summer? Here's a mini guide to the hottest cocktails in this hot summer of 2019. A word of caution: never exaggerate, especially with alcoholic cocktails, and keep your multilingual dictionary close at hand because this year the flavours and words of mixed drinks have changed!
Drinks, low-alcohol, non-alcoholic, savoury, with seawater and crustaceans and shellfish. But also rediscovered and revisited vintage drinks. The world of cocktails is evolving and this summer the new trend is called Mixology. A blending of styles, philosophies, flavours and languages that makes Summer a kind of global village!
If you need translations for the food & beverage industry or to promote your products in foreign markets, contact Studio 23. Our specialized translators will turn your texts into effective communication tools that bring your specialties to the world. We guarantee quality, expertise and conformity of terminology and nomenclature with the regulations of the target countries.
Are you looking for translators with food & beverage industry expertise? Write to us!
What are the ingredients of this new mixed drink philosophy?
Simplicity, aesthetics and sustainability.
Enjoying a good cocktail sitting by the sea, on the beach or by the pool is one of the great pleasures of summer.
First of all, the raw materials: highest quality!
Especially if we are talking about alcoholic cocktails, the ingredients must be top shelf. Gin, vodka, rum, tequila, go for what you prefer but choose excellence, your health and your pleasure will benefit.
To the alchemist, better known as the bartender, ask a few questions before tasting innovative proposals, just to understand if your choice will really be to your taste. Because there are new ideas, a lot of them.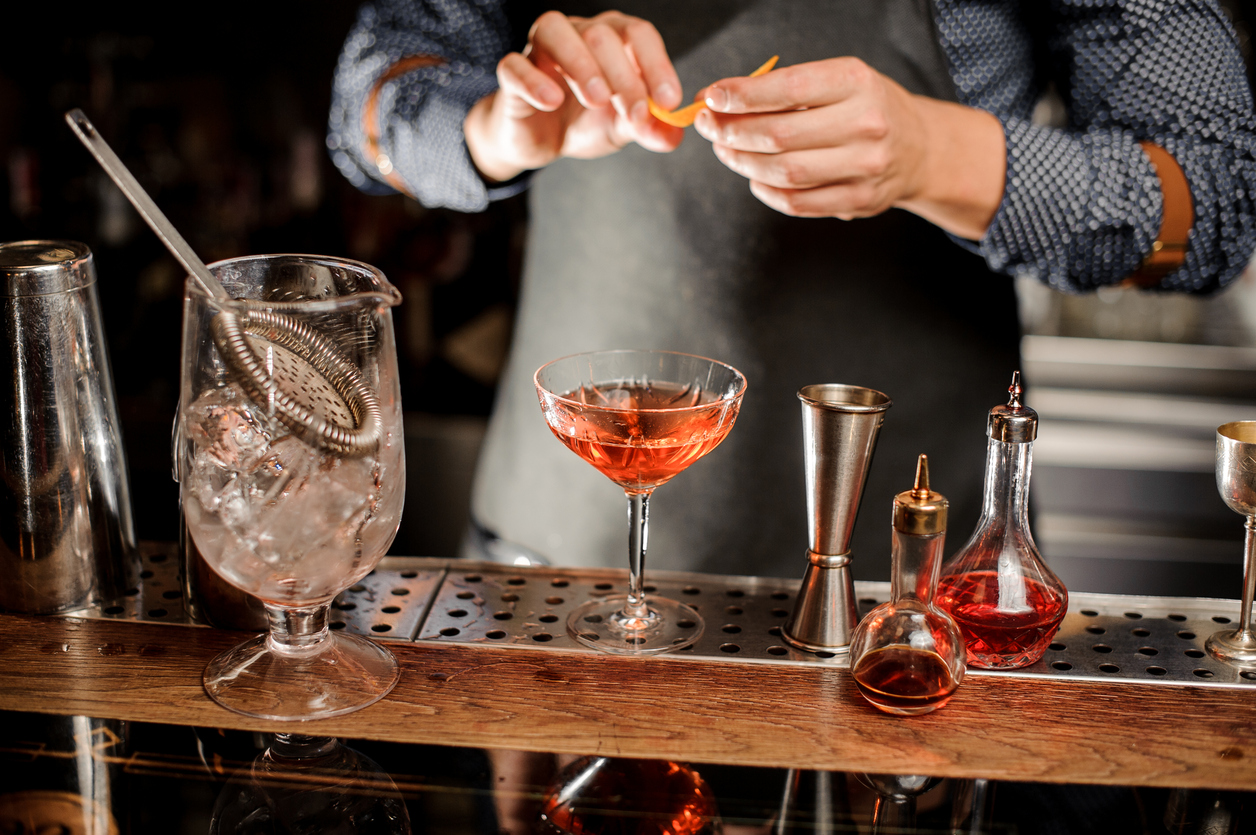 Mixology: some representative cocktails.
Thunder tonic, a brand new offering that combines such ingredients as honey, grape must, ginger, lemon and tonic water. Low alcohol content (6% vol.), it's a purple colour that's completely natural from grapes. Champion of Instagram posts
Mai Tai fabergè, the Mai Tai revisited consists of a chocolate ball, extra-dark with high percentage of cocoa (70-80%) that is paired with light and dark rum, the acidity of fresh lime and balanced with orzata (orgeat) syrup and orange curacao. Aesthetics and taste, pure pleasure.
Skywasser, in non-alcoholic version, a must for summer 2019, already from the color – pink – you can tell that it's fashionable, as well as provocative precisely for the fact that it's non-alcoholic. Truly representative of the new trends, it is a simple and refined drink made from fresh raspberry and lemon juices, tonic water and lots of ice. Simple and captivating.
The characteristics of the new drinking philosophy.
Low-alcohol, drink well and with low alcohol, enjoying delicate or intense flavours and scents depending on your taste but that allow you to relax without exaggerating.
Eco, increasingly in demand drinks composed of organic ingredients, locally sourced and as natural as possible. Harvested directly by the bartender is the best. This is also a 2019 trend: vegetable gardens, small crops, self-production. Quality that goes into the glass.
Instagram, the aesthetic counts as much as the taste. It is essential that a cocktail is "instagrammable": colour, brightness and originality in the glass make for posts with a thousand likes.
Simplicity, get rid of confusion, overlaps; mixes yes, but with style: ingredients, tastes and quantities, must be well combined. Nothing should be left to chance.
Vintage, rediscovered and reinvented. All evergreens are transformed and renewed, especially in the quality and uniqueness of the ingredients. Some names? Gin tonic, also with red pepper, Moscow mule, Margarita and Negroni, made with tequila and the good old Bloody Mary. Maybe enriched with local products: myrtle, Sorrento lemons and mountain pine of the Dolomites.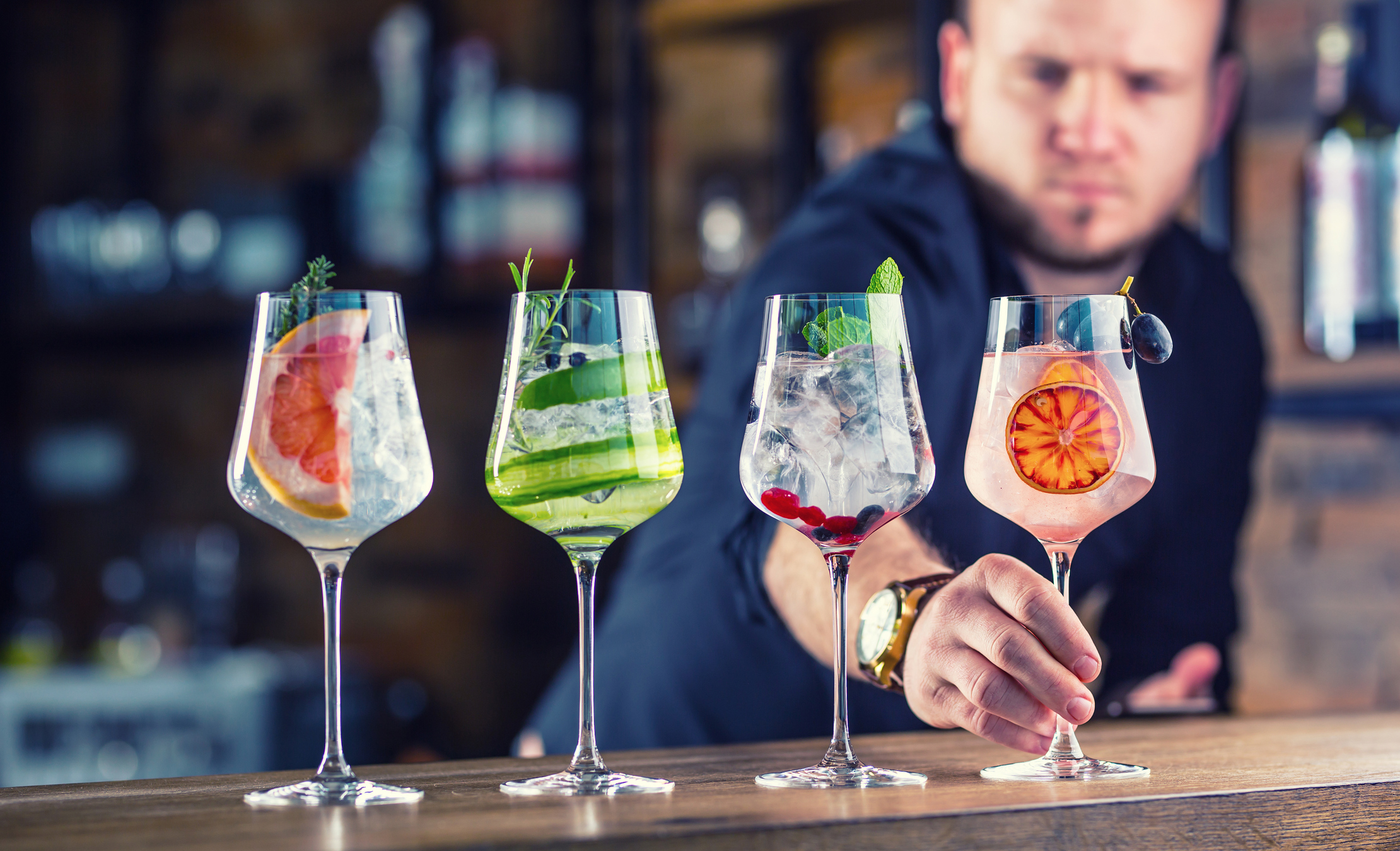 Salini, many surprises: salty cocktails made with sea water, shellfish, crustaceans and cheeses won't fail to amaze. For the more adventurous palates, there are many choices.
Foraging, wild is beautiful. A philosophy in the philosophy. Foraging, in fact, is the activity of searching, selecting and collecting aromatic and healing herbs, flowers, leaves, berries and roots that have culinary uses. This idea has merged with the latest trend, Mixology, and has given rise to cocktails that combine the most rustic and genuine flavours with the most refined liqueurs.
If you are looking for translators who can transfer the taste of your words in the language that best suits your needs, Studio 23 is the ideal partner, whether it's translating individual phrases, labels, pay offs or extended texts such as press releases and articles for publication in industry journals.
If you are interested in a quote from Studio 23 complete the form below.
Are you looking for translators with food & beverage industry expertise? Write to us!