Last March, a Chiaretto from Bardolino on the Verona shore of Lake Garda won two awards at the international rosé wine festival, "Pink" held in Cannes. An Italian wine that wins in France, in the rosé category, seems like an official invitation to open what seems to be the most successful season for wines commonly called rosé and Made in Italy.
Fresh, fragrant, drinkable, with a captivating and fashionable colour, rosé wines are becoming popular in Italy and beyond, especially during this hot 2019 summer. With no fear of competition, they are excellent as an aperitif and go well with cured meats as well as fish, first courses and meat.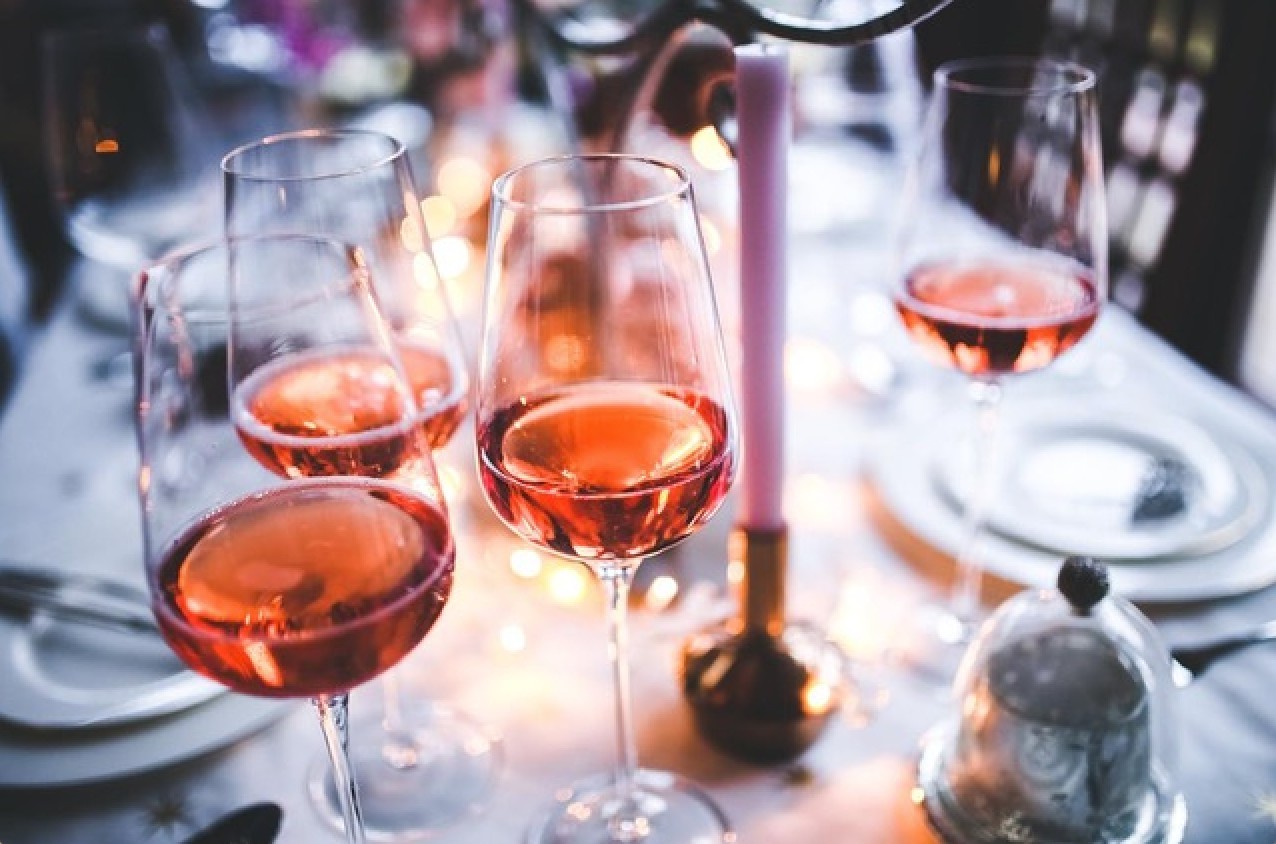 Rosé wines are key players this summer.
Throughout Italy there have been countless events revolving around this type of wine since the beginning of June. Veneto, Lombardy, Abruzzo and Salento have now created a real trend. Don't be fooled, however, these are structured wines of absolute quality, of great identity, able to give satisfaction even to the most demanding oenophiles, in Italy and abroad.
Studio 23 can help you translate this success into words.
Are you looking for translators with oenological expertise? Contact us!
Some characteristics of rosé.
Lake Garda area. With a homogeneous light pink coloration, along with different shades, some even with orange tones. The taste is soft, fruit-sweet and fragrant.
Cerasuolo d'Abruzzo. Unmistakable in colour, the name is reminiscent of the colour of the Cerasa cherry. It is a wine of the Abruzzo family tradition. Today it has attained a Doc designation, created to protect and enhance it. This wine should not be compared to whites and reds, but recognised for its uniqueness: mouth feel is fluid, acidity and flavour are light, fruitiness is balanced by a rustic black pepper note. In great demand in foreign markets.
Salentino. With a strong identity, it has inherited character and body from the Negroamaro, purely or with hints of black Malvasia. A wine that fearlessly stands up to its red 'cousins' and is inspiring with its coral colour, notes of cherry and orange, fluid on the palate. Pairs beautifully with the flavours of the territory, whether from the sea or land.
Wine the colour of the sunset, ideal for any situation.
Aperitif at the beach? Midnight supper? With raw seafood? Tomato, mozzarella and basil? Any pairing works well with this Italian winemaking miracle. In the north, Lake Garda area, it accompanies among other things, cured meats and cheeses. In the south, Salento and Calabria, it likes to be paired with shellfish and fish dishes. In Abruzzo it's considered an all-around wine.
International and eclectic.
It is now customary to find wines from all over the world at events dedicated to this wine product: from Georgia to South Africa, from Provence, one of the territories of origin and greatest production, to Lebanon, also from Germany, Spain, Portugal, Croatia and Slovenia. It's an index of increasing diffusion and demand. Careful though: Italy and France, rank at the top of the best producers of this wine that counts more and more admirers.
To speak of wine and the wine market while trying to contain the discussion to a single geographical area does not make sense. Few products, in fact, are so international and globalized, and known on a worldwide level. This is precisely why Studio 23, with its network of native-speaking translators, is the ideal partner to accompany your wines beyond national borders. We not only know the target languages, but also the culture, figures of speech and the specific language of the wine world.
Are you looking for translators with oenological expertise? Contact us!