Are you ready for Pitti Immagine 2019? This year's Pitti Immagine Uomo 96 is just around the corner. From June 11th to 14th Florence will be transformed into the world capital of men's fashion, hosting 1,220 brands of which 45% are from abroad.
This year there are even more events and it is the occasion to celebrate the 30 years of Pitti Immagine Uomo with an intense calendar of exhibitions, runway shows and events chosen to celebrate adulthood with an energetic and emotional theme: 'The Pitti Special Click'. This is the 'title' of the Salon for men's fashion and lifestyle collections for Spring/Summer 2020.
The Pitti Special Click, colour collage
The task of creating "The Pitti Special Click" was assigned to the illustrator and designer Angelica Gerosa, who put together a mix of garments to create the perfect outfit. She accomplished this by selecting different pieces from the various sections of the Salon, forming a collage of colours and garments with diamonds, zig zags, flowers, stars and polka dots, to create a perfect alchemy and outline fashion trends for Spring/Summer 2020.
Attendance data and foreign markets
As happens every year, the salon will fill with colour and imagination, attracting buyers and visitors from all over the world. And if an estimate of the attendance is always difficult to make a priori, the importance of the event can be understood by analysing data from Pitti Immagine 95, held last January, to confirm that it remains one of the most appreciated fashion events by buyers as well as by visitors at the international level.
In fact, the winter edition was attended by 23,880 buyers and 36,000 visitors overall.
Specifically for foreign countries, Germany is confirmed as the first target market of the Salon (more than 800 German buyers participated); France (-11%) revealed an already expected reduction, as did numbers for buyers from the United Kingdom (-5%), which nevertheless remained despite Brexit; Spain and the Netherlands were substantially present, while there was growth in attendance from Switzerland (+10%), Belgium (+6%), Scandinavian countries, Greece, Portugal, Ireland, Ukraine.
In addition to the European market, attendance by Japan ranks in second place among the most important segments, such as the Chinese. Buyers from the United States maintain their position while countries such as Canada (+11%), Hong Kong (+5%), India (+20%) and Taiwan are increasing.
Are you looking for translators with fashion industry expertise? Write to us!
Translations for the fashion industry
Talking about fashion in all the languages of the world becomes indispensable in this context. Talking about Made in Italy, good taste and high levels of sartoriality and illustrating the soul of our creativity and manufacturing industries becomes an obligation to give voice to our culture and to facilitate our economy of exporters within the growing internationalisation of Italian production.
The fashion industry speaks all languages with terminology that is detailed and technical, but that is also constantly evolving. It uses French and English terms, and has an exclusive communication style. Studio23 is the ideal partner for improving target audience contact.
Must-know men's fashion terms
The choice of the tone and the use of recognized terms in all the languages of the world is important, as long as there is shared meaning. Here are some examples of English and French terms that are commonly used and sometimes confusing to non-native speakers.
English terms
Let's talk about Dress Code. This term defines the type of dress required during an event or in a certain situation.
Capsule Collection refers to a collection made up of some basic garments that can be paired with each other and that have the same style in terms of lines, fabrics or colours.
The Blazer is, for example, a medium-length jacket, in fabric. It is the best choice for those looking for an elegant style that's not too much; a middle ground between a jacket and a cardigan.
A Lookbook is a catalogue containing images and brief descriptions that present the new collection or the work of a stylist.
Stage/catwalk. Refers to the walkway or stage on which fashion shows take place. The term catwalk is particularly used in the United States.
Ready to wear. This is the English equivalent of the French expression prêt-à-porter and refers to all garments that are not made to measure but which are produced in series and sold through large retailers.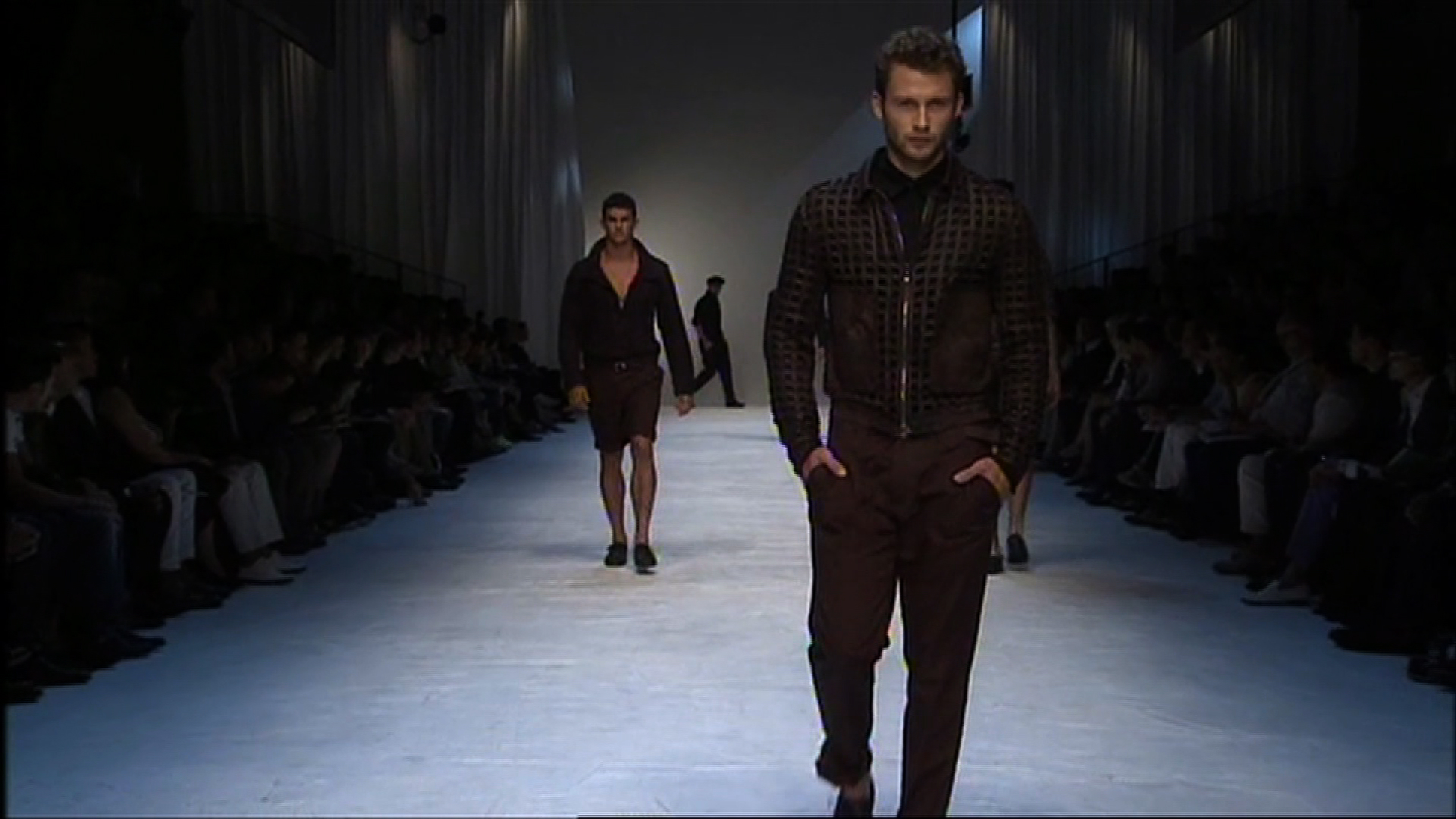 Some French terms
French terminology has made fashion history. French is the trade jargon of designers, fashion addicts and industry professionals. Some of these are now commonly used and no longer need translation.
A' la page. Fashionable, according to the latest trends.
Avant-garde. In the world of design and fashion, avant-garde is used to indicate something innovative and pioneering.
Epaulette. Refers to the reinforced straps on the shoulder and gives an original touch to jackets and coats. Typical in military uniforms.
Haute Couture. High Fashion: original, expensive and of very fine quality, just like the garments and accessories that are shown in the most prestigious temples of fashion.
Jacquard. This refers to a particular weaving method with which relief and coloured patterns are created. Used for neckties, for example.
Papillon. Bow tie.
Pochette. Pocket handkerchief for a jacket. Used decoratively, it gives a touch of elegance to the look.
Salopette. Type of trousers for men and women with braces and bib. Called overalls in the United States.
Vintage. Although the English pronunciation is more widespread, it is a French word indicating an item or garment produced in another time.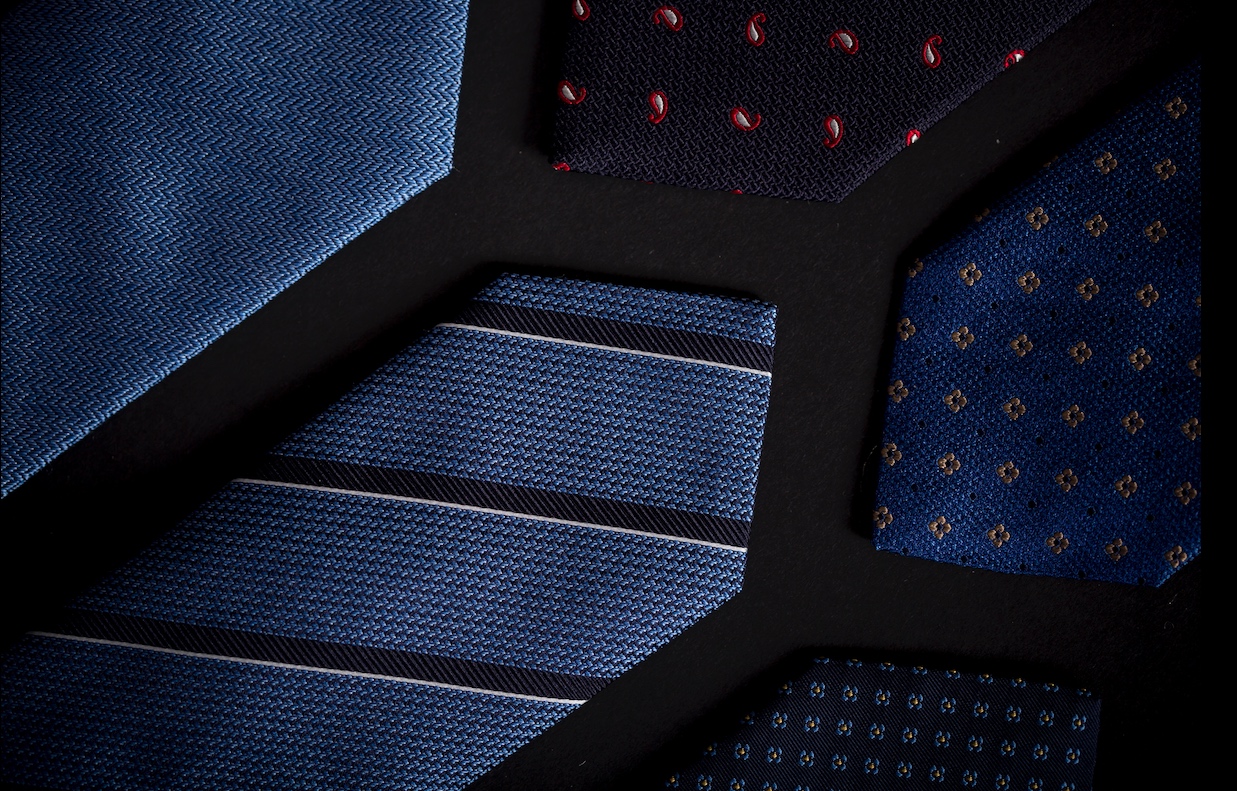 A Spanish curiosity…
There is also a Spanish term of Caribbean origins that has lately become very widespread in men's fashion.
Cotisuelto is used to indicate the men's habit of wearing a shirt outside of pants and does not have a translation in any other language.
Are you looking for translators with fashion industry expertise? Write to us!
The language of fashion
Expanding the cultural context, the tradition of the country which we are dealing with, knowing how to capture the attention and involve the reader. This is what fashion translations do: they recreate the fascination without altering the original efficacy of the text. This is fundamental.
If your company and your brand have values to transmit, if your work is valuable, rely on those who know how to translate with the same attention and the same skills that you use to create your garments and explore new markets.
That way your company will be perfectly understandable to those who speak a different language and have a different cultural background and linguistic reference.
Studio 23 guarantees a service specialized in the translations for the fashion and luxury world with a dedicated team that can evaluate content and translate it according to the context and the stylistic characteristics of the target market.
Rely on Studio 23 to prepare you for Pitti Immagine Uomo 2019 with the confidence of offering the best to your customers and reaching new markets already speaking their language.
Fill out the form below to be contacted and receive a quote.
Are you looking for translators with fashion industry expertise? Write to us!